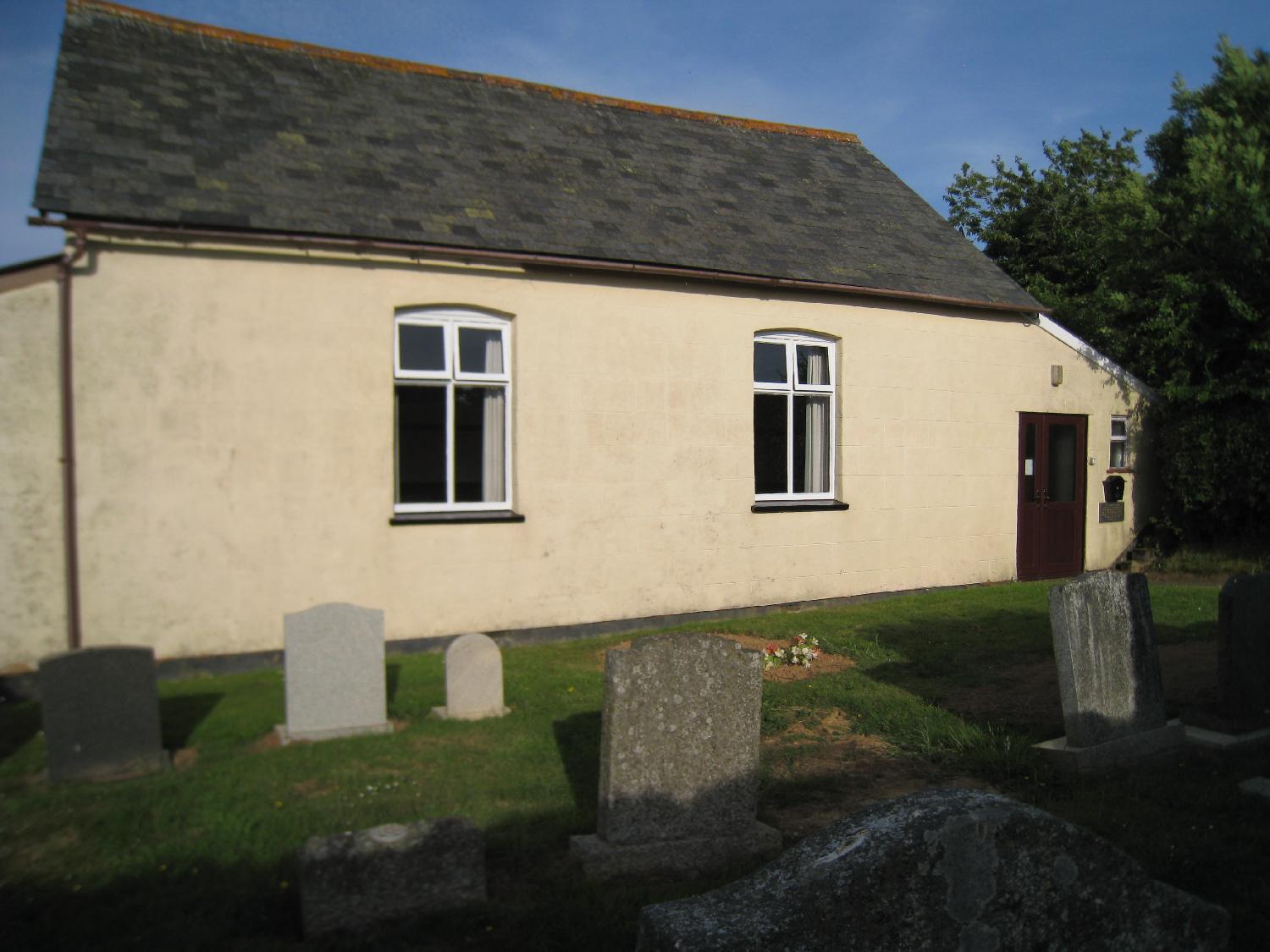 About West Down Evangelical Chapel
West Down Chapel is a place of worship located between Cheriton Bishop and Yeoford.
The church is currently closed due to the Coronavirus lock-down.
Over the next few weeks we hope to post some useful information on this page, such as Easter thoughts.
Contact details
Derek Coren, Tel: 01647 24264
Organisation and History
West Down is run by a group of Church elders and is autonomous. It started in 1839 in the adjacent cottage by a group of country people who had become Christians as a revival spread through Mid Devon.
In 1886 the Chapel was built and has been in continuous use ever since, the burial ground being purchased later. Refurbishment and the addition of an extra room, toilet and kitchen facilities have taken place since the early 1970's.
How to find us
From Cheriton Bishop take the Yeoford road near the village stores and Post Office. Continue straight across Four Crossways, over the dual carriageway bridge, past Lewdon Cross until just over 1.5 miles out of the village you come to the chapel on the RH side of the Yeoford road. There is roadside parking. The post code is EX6 6HG for sat navs.
Short statement of belief
We believe
There is one true God – The Father, Son and Holy Spirit
The Bible is the inspired Word of God
That the Lord Jesus is both fully God and fully man – who was conceived by the Holy Spirit, born of a virgin, and lived a sinless life
That on the cross Jesus died in our place bearing God's punishment for our sin. He rose the third day and later ascended into heaven where He intercedes for His people in the presence of the Father
That salvation is by God's grace through repentance and faith – it can not be earned
The Church is the body, both local and universal, made up of all believers. The Church gathers together for worship, preaching of God's Word, pastoral care/discipline, evangelism, to baptise and to celebrate the Lord's supper
The return of Jesus Christ will be personal and visible
Photos